Pros:
High Defense
Great Against Enemy Pushes
Easily Stackable
Perfect for Instant Cover
Cons:
Little Defense Behind You
Small Size
Bad Against Enemies With High Ground
Not Easily Modifiable
#6 "Ramp Wall Push"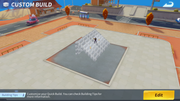 Used for pushing enemies quickly and aggressively, gives high ground and solid
defense against enemies who try to shoot your ramps down.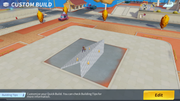 Pros:
Great For Pushing With Multiple Teammates
Great At Pushing Enemies
Difficult To Take Out
Covers Large Area
Cons:
Lacks Defense Around Sides
Not Viable When Alone
Difficult To Stack At Times
#5 "Walled Defense"
I find this useful whenever I need to defend my teammates who are busy looting
or reviving a downed teammate while I keep a lookout.
Wide walls offer a large area to easily hide behind in case of any surprise attacks.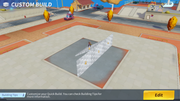 Pros:
Great Cover For Teammates
Multi-Use
Easily Modifiable
Great Lookout and Peeking
Cons:
Only Protects From 1 Direction
Low Height
Only Good For Peeking
Not Recommended For Multiple Team Fights
#4 "The Turtle"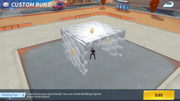 A personal favorite of mine, the Turtle is perfect for solo looting a corpse
or reviving a teammate in duos. It's very inconspicuous and often goes unnoticed.
Pros:
Low Profile
Easily Covers Loot/Airdrops
Perfect For Solo/Duos
Defends From Most Points Of Attack
Great Early-Mid Game
Cons:
Not Offensive, Purely Defensive
Has A Opening (although that can easily be fixed by quickly placing a wall)
Not Useful End Game
#3 "Great Wall of China"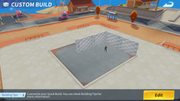 Note that this one should ONLY be used in Squads/Fireteam because
it can easily be modified by teammates with extra defense and is great at covering an entire team quickly
Pros:
Quickly Covers A Whole Team
Easily Modifiable
Formidable Defense
Great in Squad/Fireteam
Surprise Element Of A Large Structure
Cons:
Large Target
Dumb Teammates May Not Build Upon Its Defense
Not Offensive, Purely Defensive
#2 "Double Ramp Wall"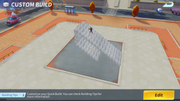 Fantastic at pushing, this is my go-to custom build for when I wanna play
aggressively, provides great defense against enemies trying to shoot your ramps down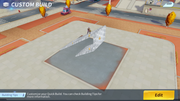 Pros:
Great Height
Great Defense
Very Offensive
Defendable Against Counter Pushes
Great In Any Gamemode
Great In Mid-End Game
Cons:
No Defense On Sides Or Back
High Risk Of Falling
Bad In Early Game
#1 "Insta-High-Ground"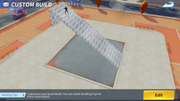 Are you a hyper-aggressive player? You gotta defeat the enemy at any cost?
Fond of High-Risk High-Reward plays? Just need constant high ground?
Then this custom build is perfect for you. I hope I never face you in a match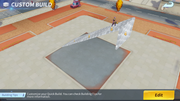 Pros:
HIGH Surprise Factor
Basically Always Have The High Ground
Ultra Offensive
Perfect For Dropping Into Enemy Towers
Successful Plays With It Make You Feel Unstoppable
Cons:
If You Fall...
Very Risky Play To Make
Basically No Defense At All
And that's all of them! If you enjoyed this post and found it helpful or funny, let me know!
Cya on the battlefield players!