Edited by SlowHandsX at 2018-10-31 13:11

Seeing that the best suits and accessories can only be obtained through a loot box makes me don't want to spend my money to buy diamonds and better keep buying objects with gold and star coins.
Increase the price of the objects if you want, but get rid of loot boxes
I do not like to compare the game with Fortnite, but in this case you should take an example from them or else it will end like overwatch ended with their loot boxes



It would be better for the developers to set a defined price to the objects ... I mean, the halloween costume is very well designed, it is the only suit that looks super good and the only one that I really like so far and the only way to get it is literally betting your diamonds and even so you have a ridiculously small chance to get it... it is not in any other section of the store, tell me how many people have you recently seen with this suit? I bet absolutely no one, and you know why? because that loot box has 45 objects ... 45! and the worst is that you do not even have a probability of 1 in 45 to get it, the probability is much less due to the rarity of the item.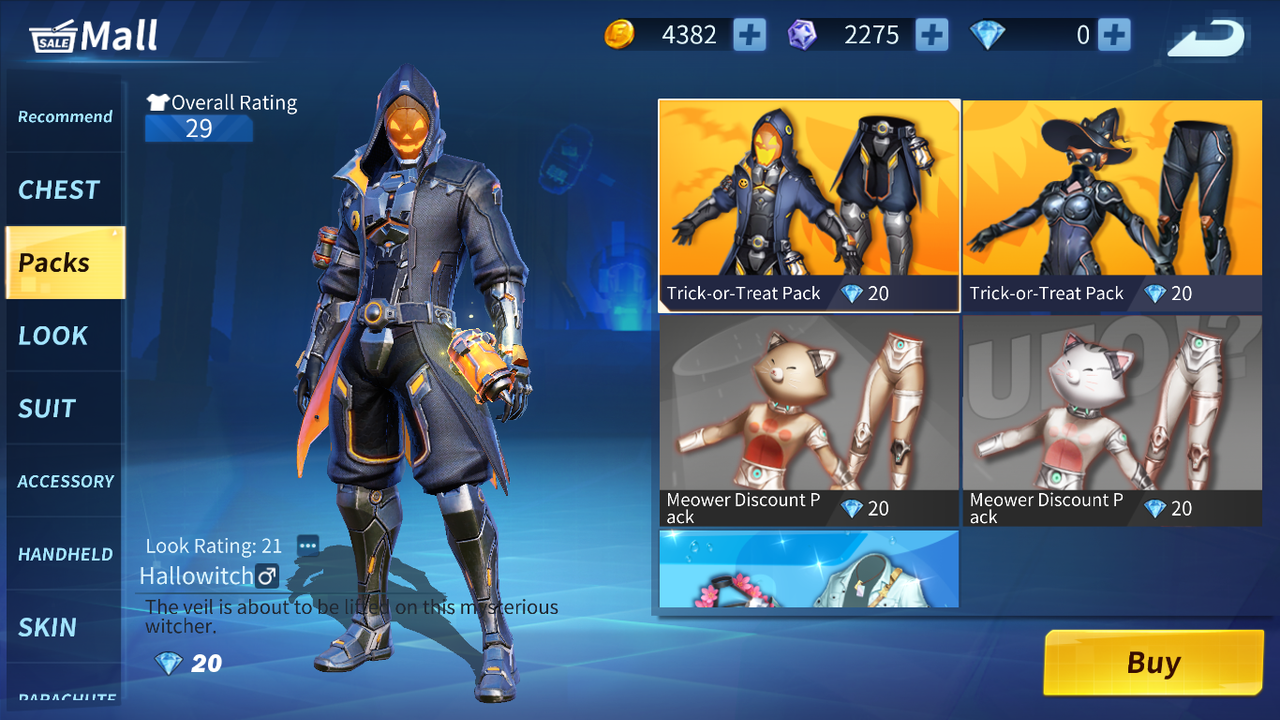 I would really like to buy diamonds to get items, but as i've already said i'm dissapointed because there's really no cool items to buy with them, all the cool suits are inside loot boxes and I would just be throwing my money to the garbage.